Round Eyes – 42 years old
Individual results may vary.
Case ID:

2022
Prev
View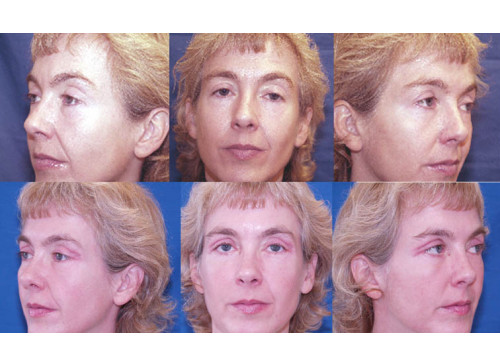 Front: Upper Row: Pre-Op
Lower Row: Post-Op (two weeks)
Both upper and lower eyelids were operated to correct the tired, round look, and the slight bagginess under eyes. Fad pads were repositioned to smooth out the transition between her lower eyelids and her cheeks. We also elevated the lateral corners and tightened the muscle to re-suspend the lower eyelids. Two weeks after surgery, she shows a nice shape change. Some swelling is expected at this stage.
Next
View